Plan Your Visit
All areas of the park are accessible from the museum over relatively flat, grass covered ground, but there is also a park road which allows vehicular access. Allow about two hours to explore the grounds and facilities and remember that your Virginia Museum of the Civil War admission ticket is good for seven days from the date of purchase.
The battle was fought on and around the Jacob Bushong Farm. The Bushong's house was used as a field hospital.
The museum is a monument dedicated to the military service of young people in times of national need.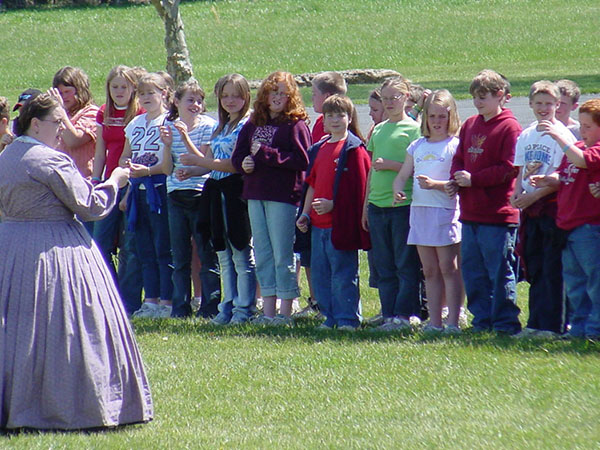 Tour options assure that your family or group will find the right experience to best fit your time and interest.


New Market Battlefield State Historical Park is the site of the oldest annual battle re-enactment in the nation, which takes place on the original 1864 battlefield.
We offer two different day camps for kids interested in Civil War life. Civil War Day camp for kids ages 7-12 and COL Shipp's Leadership day camp for older kids ages 13-17.
We offer a number of resources to historians to assist with their research. Learn about ancestors, who fought here, battlefield guide and the VMI archives.