News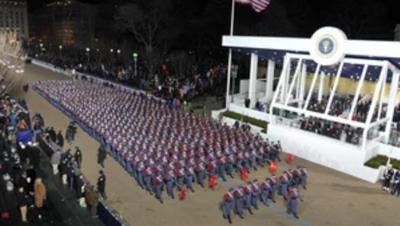 The Presidential Inaugural Committee has selected the VMI Corps of Cadets to march in the Jan. 20 inauguration of Donald Trump as the 45th President of the United States.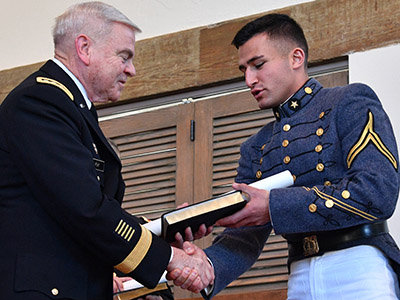 Among the 41 cadets to graduate today was Richard Dow '18, who received the Marine Corps Commandant's Trophy as the top-ranked officer candidate in his class.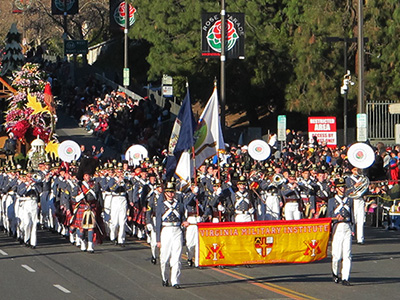 Col. John Brodie, director of the VMI Regimental Band and Pipe Band, will be heard on the public radio show With Good Reason from Dec. 24 to 30.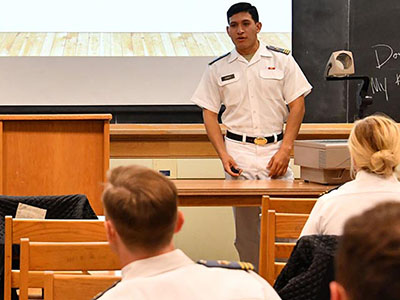 Cadets in Maj. Dekuwmini Mornah's entrepreneurship class found themselves having to think creatively after being asked to start and run a business for two hours on only $5.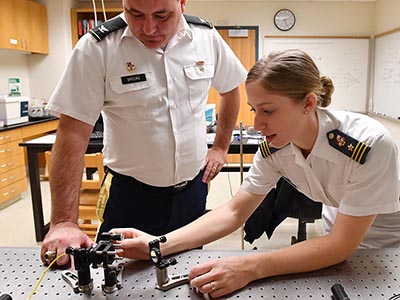 Emma Nobile '17 is the first female cadet in recent memory to be selected for the Navy's nuclear reactors program.