Headlines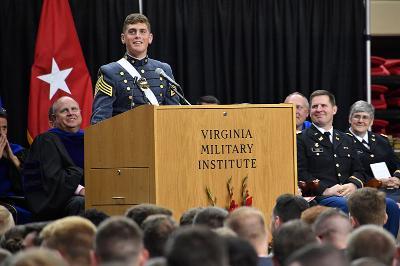 In commencement exercises held earlier today in Cameron Hall, 319 graduates were exhorted to live lives of character, honor, and service.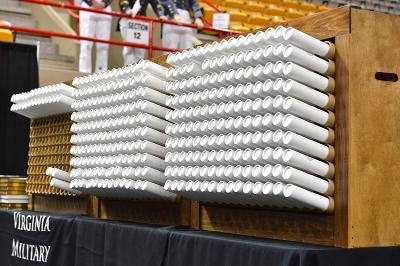 Watch as 319 cadets cross the stage and receive their diplomas at VMI's 2017 spring graduation ceremony Tuesday morning in Cameron Hall.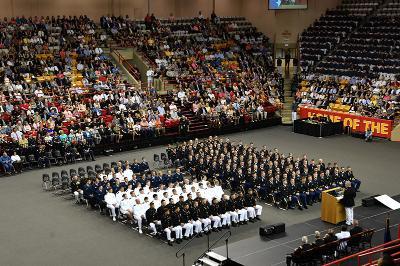 New second lieutenants and ensigns took their commissioning oaths this morning in Cameron Hall, marking the end of four years of serious study and work and the beginning of a life of service to the nation.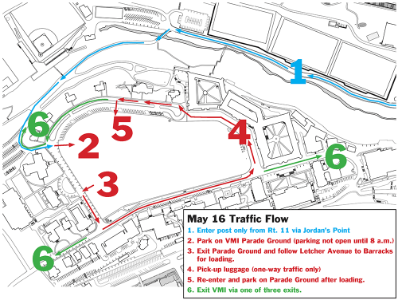 Due to the high volume of traffic expected for the commencement ceremony May 16, all traffic must enter post through the Jordan's Point entrance by way of Saunders Drive.
The Board of Visitors approved tuition and fee increases for the next academic year at its meeting on May 6. Tuition and fees will increase 3.7 percent for Virginia residents and 4.7 percent for out-of-state residents.