Headlines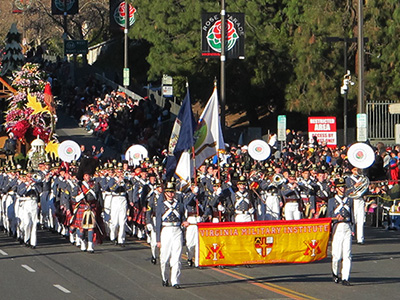 Col. John Brodie, director of the VMI Regimental Band and Pipe Band, will be heard on the public radio show With Good Reason from Dec. 24 to 30.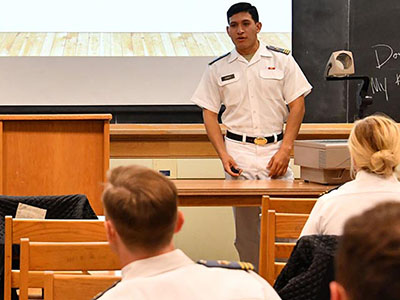 Cadets in Maj. Dekuwmini Mornah's entrepreneurship class found themselves having to think creatively after being asked to start and run a business for two hours on only $5.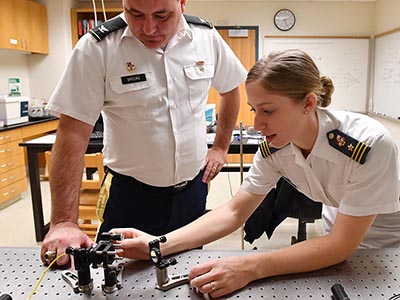 Emma Nobile '17 is the first female cadet in recent memory to be selected for the Navy's nuclear reactors program.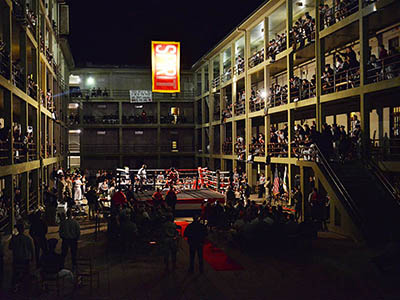 Over the Veterans Day weekend, the VMI boxing team's inaugural Battle of the Barracks drew a huge crowd to the courtyard of New Barracks.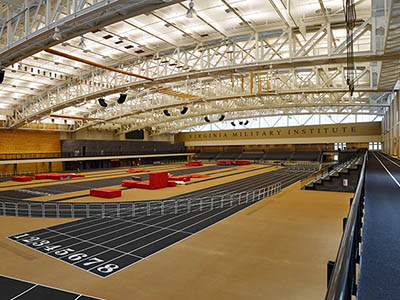 VMI's newest building, the Corps Physical Training Facility, is now home to the Keydet track team, with full Corps use to follow in 2017.