Leader in Residence
General J. H. Binford Peay III '62 Leader-in-Residence
Named in honor of VMI's 14th Superintendent General J. H Binford Peay III '62, the VMI Leader-in-Residence (LIR) program is an important part of the Center's efforts to educate, engage, and inspire cadets, faculty, and staff to develop as leaders.
The Leader-in-Residence program brings to post people of stature within their fields whose distinguished careers exemplify the citizen-soldier model. Their residency amounts to a two-week visit over the course of the academic year. They interact primarily with cadets in various formal and informal settings, including the classroom, in barracks, and during athletic activities such as club sports. This individual gives the keynote address at the Superintendent's Leadership Dinner and also meets with the faculty and staff.
The "residency" aspect of the program allows cadets and faculty to explore the full range of leadership issues the leader has faced during their career. Both the LIR and members of the VMI community benefit from a mutual exchange of ideas to test their understanding of leadership concepts, explore how these concepts have been used in practice, and investigate the broad range of challenges leaders face today.
---
Leader in Residence
Ms. Tracy Walder worked as Staff Operations Officer (SOO) at the Central Intelligence Agency's Counterterrorism Center Weapons of Mass Destruction Group. During her time at the CIA, Ms. Walder traveled to Afghanistan, Jordan, Uzbekistan, Algeria, Morocco, Denmark, Sweden, Italy, and England.
She received many awards for her service from both the CIA and from foreign intelligence offices as well. Among her awards were four Exceptional Performance Awards from the Director of the CIA, two Special Activity Awards, a Meritorious Unit Citation Award, a DCI Counterterrorism Center Medal, and two Operation Enduring Freedom Targeting Awards.
After the CIA, Ms. Walder became a Special Agent at the FBI's Los Angeles Field Office specializing in Chinese counterintelligence operations and has also created courses on national security & foreign policy for young women. She now works as an adjunct professor of Criminal Justice and Domestic Terrorism at Texas Christian University and Global Terrorism at Ursuline Academy.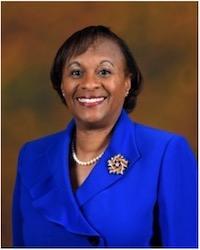 Lieutenant General (three-stars) Bingham retired in September 2019 from the United States Army following a 38-year career in the military.
Some of her accomplishments include:
Army Assistant Chief of Staff, Installation Management
First female Garrison Commander at Fort Lee
First female to serve as Quartermaster General
Army ROTC Distinguished Military Graduate, University of Alabama Aug '81, Bachelor of Science degree in Commerce and Business Administration
Two Master's Degrees: Administration from Central Michigan University, National Security Strategy and Resources from the National Defense University
2019 Joint Women's Leadership in Excellence Meritorious Service Award
Lieutenant General Gwen Bingham is a U. S. Army retired 3-star General and a native of Troy, Alabama. She graduated from Army ROTC as a Distinguished Military Graduate from the University of Alabama in August 1981 with a Bachelor of Science degree in Commerce and Business Administration. She commissioned a Second Lieutenant in the Quartermaster Corps. Bingham has a Master's degree in Administration from Central Michigan University and a Master's degree in National Security Strategy and Resources from the National Defense University.
Bingham deployed to Kuwait and Afghanistan in April 2010 in support of Operations Iraqi Freedom and Enduring Freedom. She has been a trailblazer serving as the first woman to hold numerous positions as a General Officer. They include: The Army's 51st Quartermaster General and Commandant of the US Army Quartermaster School; Commanding General, White Sands Missile Range; and Commanding General, Tank-automotive and Armaments Life Cycle Management Command. On 30 June 2016, she was confirmed by the Senate for promotion to Lieutenant General and assignment in the Pentagon as the Army Assistant Chief of Staff for Installation Management.
Bingham's professional affiliations include: Council on Foreign Relations, member; National Association of Corporate Directors, Governance Fellows; Blue Star Families Board of Directors (Vice-Chair); Owens and Minor, Incorporated Board of Directors; Military Child Education Coalition, Life Member; Association of the United States Army, Life Member; ROCKS, Incorporated, Life Member; and Delta Sigma Theta Sorority, Incorporated, Life Member.
Bingham is the recipient of the 2019 White House Correspondents "Be Fearless" Award; the 2019 Joint Women's Leadership in Excellence Meritorious Service Award; the 2018 Ellis Island Medal of Honor; the 2018 Women in Defense Service to the Flag award and the 2014 Rock of the Year award. She and her husband, Dr. Patrick J. Bingham, have two adult children: Dr. Tava M. Bingham and Mr. Phillip J. Bingham. She and her husband reside in Leander, Texas.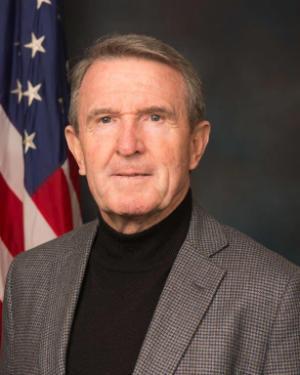 Following graduation from Northeastern University in Boston, Massachusetts, General Neal was commissioned as a Second Lieutenant in the Marine Corps. For the next thirty-five years, Neal commanded at every level within the Marine Corps; battery, battalion, brigade, and as the Second Marine Division Commander.
He served two tours in the Republic of Vietnam and was twice decorated with the United States' third-highest award for gallantry, the Silver Star Medal. During Operation Desert Storm, Neal served as the Deputy Director of Operations for General Schwarzkopf and was also responsible for briefing the international press on the war. Neal was promoted to four stars and assigned as the Assistant Commandant of the Marine Corps before his retirement in 1998.
Subsequent to his retirement he has been the President of three companies dealing with the licensing of Intellectual Property. Neal was the Senior Mentor for the United States Marine Corps for five years and was a Senior Fellow for the National Defense University. Additionally, Neal was the Chairman of the Board for the Military Officers Association of America and is presently on the Board of Directors for Humanetics Corporation, for Steel Partners Holding, LP, and is on the Board of Trustees for Norwich University.
Neal holds a B.S. in History and Education from Northeastern University, an M.Ed. from Tulane University, and is a graduate of The National War College. Neal recently published a memoir "What Now, Lieutenant?" that is on the Commandant of the Marine Corps Professional Reading list. He and his wife Kathy have three children and eight Grandchildren and have lived on Capitol Hill since his retirement from the Marine Corps.
Dennis Via is an Executive Vice President and Defense Fellow with Booz Allen Hamilton in McLean, Virginia, where he is a member of the Global Defense Group Leadership Team. He joined Booz Allen following retirement from the United States Army as a 4-Star General. In his final assignment, he led the largest global logistics command in the US Army and Department of Defense (DoD), comprising 120,000 military and civilian employees in 38 countries and 41 states, with an annual budget of $50B.
As the commander of Army Materiel Command (AMC), he was directly responsible for all logistics, Information Technology, Research and Development, contracting, foreign military sales, and Industrial Base manufacturing and depot operations for the US Army. From 2004 to 2011, he held multiple senior leadership positions across the DoD in the areas of C4, IT, network operations, cybersecurity, and global supply chain.
Prior to his promotion and assignment as the AMC commander, as Deputy Commander, he deployed to Southwest Asia in October 2011 to lead the strategic integration and retrograde of equipment and materiel out of Iraq after the conclusion of combat operations. Prior to this appointment, he was assigned as Director, J6 on The Joint Staff, Pentagon, where he was a direct report to the Chairman, Joint Chiefs of Staff, for all policies, plans, and programs for DoD communications, information systems, and cybersecurity.
General Via served 12 years as a general officer and is the first commissioned Signal Corps Officer in US Army's 242-year history to achieve the rank of 4-Star General. He is a member of the Council on Foreign Relations, the Association of the United States Army, and the AFCEA Executive Board.
Ambassador Litt has served as CSER's Executive Director since February 2008. The Center designs, organizes, and runs professional education programs for diverse organizational cultures that operate in crisis environments. Among CSER program participants are military, government agencies, the private sector, NGOs, and international organization personnel. CSER is part of the Institute for Defense and Business, a 501 (c) (3) non-profit education and research institute, affiliated with the University of North Carolina at Chapel Hill.
Prior to that, Ambassador Litt served for 34 years as a career U.S. diplomat, specializing in the Middle East and Southwest Asia. In 2005-2006 he was the third-ranking officer at the U.S. Embassy in Baghdad, Iraq, with the title of Political-Military Counselor, providing policy advice to the U.S. Ambassador, and serving as a liaison between the Embassy and the Multi-National Forces – Iraq. His final assignment as a Foreign Service Officer, prior to retirement in 2008, was as the Associate Director for International Liaison at the George C. Marshall European Center for Security Studies in Garmisch-Partenkirchen, Germany. Ambassador Litt entered the Foreign Service in 1974. He served as the U.S. Ambassador to the United Arab Emirates (1995-1998) and as Consul General in Dubai ten years prior. Ambassador Litt was Political Advisor to U.S. Central Command and U.S. Special Operations Command at MacDill Air Force Base, Florida (1998-2004). While at the Department of State, Ambassador Litt served as the Director of the Office of Northern Gulf Affairs (Iran and Iraq), and also as Desk Officer for Saudi Arabia. In addition to a tour as an economic/commercial officer in Kabul, Afghanistan, in the late 1970s, he served twice as a political officer in Damascus, Syria. Just prior to his recent service in Baghdad, he was the State Department's Diplomat-in-Residence at Duke University in Durham, North Carolina.
Other assignments included Deputy Chief of Mission at the U.S. Embassy in Niamey, Niger, and as a consular officer in Palermo, Italy. Among several other languages, he speaks Italian, French, Arabic, and Afghan-Persian (Dari).
Ambassador Litt was born on Dec. 27, 1949, in Pittsburgh, PA, and grew up in Miami, FL. He received a bachelor's degree with majors in history and French from the University of North Carolina at Chapel Hill in 1971, and a master's degree in International Relations from the Johns Hopkins School of Advanced International Studies (SAIS) in Washington, D.C. in 1973. At SAIS, he specialized in European affairs and international economics. He attended Harvard University's Program for Senior Executives in National and International Security at the John F. Kennedy School of Government in 2000.
He is married to the former Beatrice Ilardi and has two children, Barbara and Giorgio
Mike Oates is currently the Vice President for Strategy and Business Development for Integrated Air and Missile Defense, Lockheed Martin Corporation. From 2011 to 2014 he served as Vice President, Army, and Special Operations Programs. He is originally from San Antonio, Texas and joined Lockheed Martin in June 2011 after completing 32 years in the United States Army.
Mr. Oates was commissioned in the Infantry following his graduation in 1979 from the United States Military Academy at West Point, New York. He has commanded an Airborne Infantry company in Panama, a Light Infantry Battalion in the 10th Mountain Division at Fort Drum, NY an Air Assault Brigade Combat Team in the 101st Airborne Division at Fort Campbell, KY, and the 10th Mountain Division at Fort Drum, NY, and Iraq.
As a Lieutenant General, his final assignment in the U.S Army was Director, Joint Improvised Explosive Device Defeat Organization, (JIEDDO) in Washington, DC; charged with developing solutions to counter the improvised explosive devices used against U.S. and Coalition forces in combat.
Mr. Oates holds a Masters's degree in National Security and Strategic Studies from the United States Naval War College, Newport, Rhode Island. His military awards include three awards of the Distinguished Service Medal and three awards of the Bronze Star Medal for meritorious service. He has served four combat tours of duty in Iraq.
His wife Barbara is a pharmacist, originally from San Angelo, Texas. They have three adult children; Dr. Katherine St. Mars, Dr. Elizabeth Hand, and Dr. Margaret Poisson.
The VMI Center for Leadership and Ethics is pleased to announce Lieutenant General Frank Libutti, USMC (Ret.) as the 2016 VMI Leader in Residence. Libutti, a native of New York and a graduate of The Citadel, has had a lifetime of distinguished military and private sector service roles, exemplifying the ideal qualities of a citizen-soldier.
His post-Marine Corps appointments with the New York Police Department and the then newly created U.S. Department of Homeland Security focused on counter-terrorism information analysis and protection, topics which we will highlight during this year's 6th Annual Leadership Conference: .
At the time of his retirement, General Libutti served as the Commanding General, U.S. Marine Corps Forces Pacific/Commanding General, Fleet Marine Force, Pacific/Commander, U.S. Marine Corps Bases, Pacific and Commanding General Marine Forces Central Command headquartered at Camp H.M. Smith, Hawaii. An infantryman, Libutti has served in North & South East Asia, Europe, and the Horn of Africa and the States in operational and Joint staff positions.

From January 2002 to May 2003, General Libutti served as the New York Police Department's first Deputy Commissioner of Counter-Terrorism. In September 2003, General Libutti served as the first Under Secretary for Information Analysis and Infrastructure Protection Directorate at the newly created U.S. Department of Homeland Security. In September 2005, he became CEO/Chairman of the Board of Digital Fusion, a publicly traded company, valued at $61M with approximately 300 employees. Digital Fusion centered on IT initiatives and support for the US Missile Defense Agency. Currently, General Libutti is serving as CEO/President of PS&S Global, a full-service engineering firm that is a service disabled veteran-owned small business (SDVOSB) located in Warren, N.J., where his focus is on environmental restoration, energy efficiency operations, and strategic security solutions.

General Libutti's personal decorations include: The Distinguished Service Medal, Defense Distinguished Service Medal (first award), the Silver Star Medal; Defense Superior Service Medal with two bronze oak leaf clusters; Legion of Merit with gold star; Purple Heart with two gold stars; Navy and Marine Corps Commendation Medal; Republic of Korea Chonsu Medal: and the Combat Action Ribbon. General Libutti was also presented with the Order of the Rising Sun, Gold and Silver Star, by the Emperor of Japan for service dedicated to the security of Japan and the mutual cooperation between Japan and the United States. General Libutti is also the recipient of the Audie Murphy Patriotism Award.

As part of the Center's Leader in Residence program, General Libutti's schedule will include meetings with select cadets, faculty, staff and other employees as part of the Center's mission to provide leadership and professional development opportunities at VMI. Conversations will also provide opportunities to have a mutual exchange of ideas on leadership. For more information regarding the Center for Leadership and Ethics' Leader in Residence program, please contact Col. Patrick Looney, Deputy Director, at (540) 464-7361.
Retired Brigadier General Rebecca Halstead, now CEO of her own consulting group STEADFAST Leadership, served 27 years in the U.S. Army.
Ms. Halstead is a 1981 graduate of the United States Military Academy and achieved a historic milestone as the first female graduate of West Point to be promoted to General Officer. Following 27 years of service in the U.S. Army and one year as the Executive Director for Leader Development with Praevius Group, Inc., Ms. Halstead founded her own leader consultancy company, STEADFAST Leadership. Ms. Halstead has over 15 years in executive-level leadership and specializes in inspirational and motivational speaking, developing leader training programs, leader coaching and mentoring. She authored her first book on leadership, 24/7: The First Person You Must Lead Is YOU.

Ms. Halstead provides an authentic, useful perspective on leadership. She is known for providing her audiences with tools for success which are immediately implementable. She has years of executive-level leadership and logistics experience, developing and training high-performing, complex and diverse teams. She has a proven record of leading change, building successful teams in demanding environments (Afghanistan, Iraq, Germany and South America), and creating innovative solutions, systems, and programs to complex problems. Ms. Halstead's clients include Proctor & Gamble, Mercedes-Benz, CitiBank, Stanford Graduate School of Business and more. Her visit will take place March 8-13.
Ed Walker is an entrepreneur, lawyer, and educator dividing his time between Virginia, Boston, and New York City. He is the founder and CEO of Commonwealth Capital Partners LLC, CityWorks LLC, PlaceMakerNation and several other for-profit and non-profit organizations.

His work seeks to strengthen the citizenry and their communities through the interdisciplinary collaboration involving social entrepreneurship & investment, arts & design, food & drink, outdoors & recreation, new media and knowledge, and good government including politics, policy, and citizenship. In addition to his focus on the US, he explores opportunities in Europe, Asia, and Latin America.

In 2002, Walker began redeveloping Kirk Avenue in Roanoke, Virginia. In less than a decade he bought and renovated more than a dozen underused historic buildings. In 2011 Walker founded CityWorks(X) in Roanoke, now an annual multi-disciplinary idea exchange and festival conference focused on big ideas for better communities.

He attended the University of St Andrews in Scotland, the University of North Carolina at Chapel Hill, and the Washington and Lee University School of Law. In 2012/13 he served as a Loeb Fellow at Harvard and as the Gleitsman Visiting Practitioner at Harvard's Center for Public Leadership. In 2013/14 he will serve as a Senior Fellow at the Center and as an Adjunct Professor at Washington & Lee's School of Law.
Mr. Gergen is CEO of Forward Impact Solutions, which holds as its mission to unleash the impact potential of next-generation entrepreneurial leaders. Forward Impact also helps schools, universities, and communities develop transformational entrepreneurial leadership experiences with partners such as the Center for Creative Leadership, where Gergen is Innovator in Residence.
Other partners include Leadership exCHANGE, a global leadership and social entrepreneurship program in four countries, and the Algernon Sydney Sullivan Foundation, for which Gergen serves as Chair of the national social entrepreneurship advisory board. This work complements his role as an adjunct professor and fellow at the Center for the Advancement of Social Entrepreneurship (CASE) at Duke University's Fuqua School of Business.
Mr. Gergen received a Bachelor of Arts with honors from Duke University, a master's degree in public policy from George Washington University, and an M.B.A. from Georgetown University.
Capt. Van Hooser began his military career as a graduate of Virginia Military Institute (1971), having served as the Regimental Commander of the Corps of Cadets. His initial commission was in the U.S. Marine Corps, where he served as an infantry officer up to the company level, and as the Officer in Charge of the 3rd Division's Amphibious Raid and Counter-Guerilla Warfare School.
He moved from the Marine Corps to the Navy in 1982, ultimately to become a Navy SEAL. His final assignment before retiring from the Navy in 2012 was as Commander, Naval Special Warfare Development Group.
Mr. Craig M. Mullaney was appointed Senior Advisor at the United States Agency for International Development (USAID) in April 2010. In that capacity, he advised USAID Administrator, Dr. Rajiv Shah, on all issues related to Afghanistan and Pakistan. He previously served in the Office of the Secretary of Defense as the Principal Director for Afghanistan, Pakistan, and Central Asia Policy and as the Chief of Staff for the Department of Defense Transition Team.
In 2003, Mullaney led an infantry rifle platoon along the hostile border between Afghanistan and Pakistan with the 10th Mountain Division as part of Operation Enduring Freedom. His platoon operated along the entire spectrum of military operations from humanitarian assistance with the first Provincial Reconstruction Team established in Afghanistan to combat engagements against Al Qaeda and the Taliban. Following his return to the United States, Mullaney joined the elite 3rd Infantry Regiment, "The Old Guard," in Arlington, Virginia, responsible for Arlington National Cemetery burials, the Tomb of the Unknowns, and defense of the National Capital Region.
Mullaney graduated second in his class from the United States Military Academy. After completing Ranger School, he continued to the University of Oxford on a Rhodes scholarship and earned two master's degrees in diplomatic and economic history. Mr. Mullaney is the author of "The Unforgiving Minute: A Soldier's Education."
Lt. Col. Greg Gadson has experienced the very worst of war, but he has not been defeated by unfortunate circumstances; rather his life is a portrait of courage in the face of great adversity.
A standout football player at Indian River High School and West Point, this decorated Army commander knows well the role that hard work and determination can play in overcoming life's challenges.
Lt. Col. Gadson served as the very first VMI Leader-in-Residence.