Our Team
ADMINISTRATION
---
VMI-DoD Cyber Defense Laboratory Org Chart
MEMBERS
Col. Dimplekumar N. Chalishajar, Ph.D.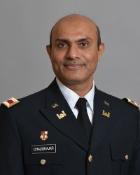 COL Dimple is a professor of Applied Mathematics at Virginia Military Institute. He received his Ph. D. from the Indian Institute of Science (IISc), Bangalore and University of Baroda, Vadodara, India. He has over 55 research publications, has given over 60 presentations at conferences, is on the Editorial board of 11 journals, and has reviewed 120+ research articles for peer review journals. His research includes control theory and applications through functional analysis.
COL Dimple has taught courses including Calculus I, Calculus II, Calculus III, Higher Engineering Mathematics (Calculus IV), Calculus for Business I, II, Elementary Statistics I, II, Statistics for Engineers, Business Mathematics I, II, Differential Equations and Applications, Linear Algebra, and Numerical Analysis with Matlab coding
Col. Mohamed Y. Eltoweissy, Ph.D.
COL. Eltoweissy is a Professor and Head of the Department of Computer and Information Sciences (CIS). He is also the Director of VMI's DoD Cyber Defense Laboratory. He research interests include cybersecurity, resilience, trust management, and nature-inspired computing. He has over 185 publications in archival journals and respected books and conference proceedings. He has received several competitive grants amounting to over $17M from federal and state agencies. Additionally, he has received several industry grants including from Cisco, Oracle, and Microsoft.
Eltoweissy's notable contributions include Combinatorial Group Key Management System, Mobile Computing Clouds, Software Behavior Encryptions, Personalized Trust Management, and Nature-inspired Network Memory. Eltoweissy co-founded the Virginia Alliance for Secure Computing and Networking (VA SCAN www.vascan.org), which received a 2003 Virginia Technology Sliver Award for outstanding service to the Commonwealth of Virginia. Eltoweissy is a senior member of IEEE and ACM.
Prior to VMI, Eltoweissy served on the faculty of Virginia Tech and James Madison University. He also served as Chief Scientist for Secure Cyber Systems at the Pacific Northwest National Laboratory.
LTC Jennifer E. Gerow, Ph.D.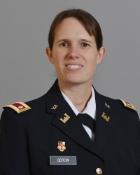 Jennifer E. Gerow is an associate professor in the Economics and Business Department at Virginia Military Institute. She holds a BS degree in biological sciences with a minor in secondary education, an MBA, and a PhD in management (concentration: information systems) from Clemson University. Her research interests are IT–business strategic alignment, power and politics in the workplace, and drivers of IT use/resistance. She has publications in MIS Quarterly, European Journal of Information Systems, Information and Management, and Information Systems Management. She has served on the Executive Board of the SIG Leadership in IT (SIGLEAD) for five years.
Dr. Denis Gracanin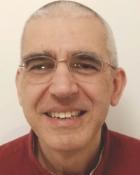 Denis Gracanin is an Associate Professor in the Department of Computer Science at Virginia Tech. His research interests are at the intersection of human computer interaction and Internet of Things (IoT), including extended reality, visual analytics, smart built environments (SBEs), and cybersecurity. He has over 200 publications in archival journals and conference proceedings, as well as 3 patents. He is a senior member of IEEE and ACM and a member of AAAI, APS, ASEE, INSTICC and SIAM.
Dr. Youna Jung
Dr. Youna Jung is a Tenure Associate Professor of the Department of Computer and Information Sciences at Virginia Military Institute (VMI). She is the director of the Collaborative Computing laboratory at VMI. Before joining VMI, she received her Ph.D. degree from Ajou University in South Korea and then worked at the University of Pittsburgh and the University of Florida as research faculty. Her research interests include artificial intelligence, collaborative computing, disaster response, health informatics, IoT, and cybersecurity. She has over 45 publications including journal articles, conference proceedings, books, and patents in these areas. She is serving and served on the editorial board of the leading conferences and journals in her research fields.
More information about Dr. Jung can be found at her LinkedIn page.
Abibat Lasisi, Ph.D.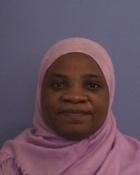 Dr. Lasisi is an adjunct professor in the Computer and Information Science department at Virginia Military Institute. She started her college education with the intention of becoming a Computer Scientist, thus, the motivation to studying Mathematical Sciences with emphasis in Computer Science. She holds a first master's degree in Computer Science and a second master's degree in Mathematics from Utah State University.
In 2018, she earned a Ph. D. degree in Applied Mathematics from Utah State University where she conducted research in computational and applied mathematics with emphasis on multi-scale analysis using multi-resolution analysis and wavelet basis conditioned on homogenization. She is also interested in computational and applied mathematics with emphasis on numerical and computational approach to derivative pricing in finance, data science, and business analytics.
Dr. Lasisi teaches Discrete Structures, Data Analytics, Programming, Introduction to Computer Science, and Introduction to Information, Interconnections, Intelligence, and Security.
Ramoni Lasisi, Ph.D.
Dr. Lasisi is an Associate Professor and Assistant Department Head in the Computer and Information Sciences department at the Virginia Military Institute. He received his Ph.D. in Computer Science from Utah State University in 2013. His research addresses issues at the intersection of computer science (artificial intelligence, multi-agent systems, and algorithms) and economics (game theory and mechanism design). To conduct this cutting-edge research, he received formal training, advanced degrees, and have developed extensive background in computer science, mathematical science, and economics. His research results have substantially contributed to social choice domain, cooperative game theory, and voting theory in multi-agent systems and artificial intelligence. He has over 26 publications in archival journals, book chapters, and respected conference proceedings.
Dr. Mohamed Azab, Ph.D.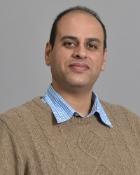 Mohamed Azab is an assistant professor at the Department of Computer and Information Sciences at Virginia Military Institute, VA, USA. Mohamed received his Ph.D. in Computer Engineering in 2013 from The Bradley Department of Electrical and Computer Engineering at Virginia Tech. He has multiple provisional patents, book chapters, and over 80 publications in archival journals and respected conference proceedings. His research interests lie in the area of cybersecurity and trustworthy engineering ranging from theory to design and implementation. His recent research crosscuts the areas of Software Defined Networking (SDN) architectures and protocols, high performance and cloud computing, ubiquitous Internet of Things (IoT), and Cyber-Physical Systems (CPS). Mohamed is the founder of the cybersecurity and IoT lab, VT-MENA, hosting Mohamed's Ph.D. and Masters students' research activities. Mohamed acted as a keynote speaker in multiple prestigious conferences. He served as a member of the steering committee of conferences, workshops, and archival journals.
Dr. Sherif E. Abdelhamid
Sherif E. Abdelhamid serves as an Assistant Professor at the Computer and Information Sciences Department. Before joining VMI, he was an Assistant Professor at the College of Computing and Information Technology (AAST - Smart Village Campus, Egypt). He was also an Infrastructure Software Engineer at the Center for Open Science, Virginia, USA.
He obtained his Ph.D. and M.Sc. degrees in Computer Science from Virginia Tech and M.Sc. and B.Sc. degrees in Computer Science from AAST - Alexandria Campus, Egypt.
Sherif's research work spans three main fields, Computer Science, STEM Education, and Public Health. His research interests are in high-performance services-based computing solutions, novel digital educational technologies, and tools for the social network analysis of complex systems. More specifically, his research focuses on designing and building software systems and services (science-as-service) that enable students and domain experts from various fields to access and interact with various learning resources easily and perform data analyses and simulations to study large-scale biological information socio-technical (BIST) complex systems.
Robert Bolles
Robert Bolles is a Software Engineer on the Cyber Defense team. He has a passion for technology. He believes cybersecurity is a fascinating science and is a crucial area of technology to teach others. He received a Bachelor of Science in Computer Science from Kennesaw State University. His professional experience spans over 15 years in software development and related IT projects. He has led and trained multiple teams in information technology, and he taught other students as a programming tutor during his undergraduate degree in computer science. Robert aspires to grow in the areas of mentoring and leadership and learn technology relating to cybersecurity and artificial intelligence.
David Jones
Mr. David Jones is the cybersecurity Scientist for the Cyber defense Lab. He holds a bachelor's in business administration –information systems from California State University, Fresno and is pursuing a Master of Science Cybersecurity from Webster University. Mr. Jones has fourteen years of Healthcare critical infrastructure and 2 years of banking critical infrastructure information security experience. From 2018 to 2021 he served as the Director of information technology at Southern Virginia University. From 2013 to 2018 he ran his own software company specializing in 3D Mine Ventilation and Fire simulation software and web-based analytic dashboards for Fresno and Madera Unified School Districts.
Mr. Jones currently maintains the following professional certifications: CompTIA Security+, Certified Scrum Master (CSM).
James White
James White is a technology expert with 23 years of experience and a bachelor's degree in Information Systems Security. He has led IT engineering teams in various industries including industrial food manufacturing, medical device manufacture, credit card processing, and insurance software development.
He has extensive experience in both on-premises and public cloud computing and is a certified scrum master. Mr. White has built and managed IT for multiple start-up companies that have been taken from an idea phase to very lucrative and valuable companies.