Headlines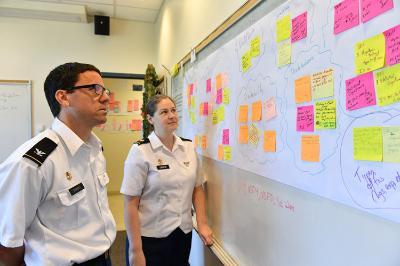 A new and reinvigorated math curriculum for 4th Class cadets whose majors do not require calculus will be launched in the fall of 2018.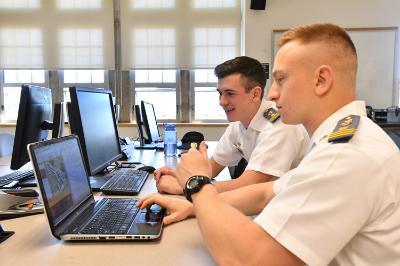 Two cadets majoring in computer and information sciences recently created an interactive map of the VMI post as their senior capstone project, which is now available for use on VMI's website.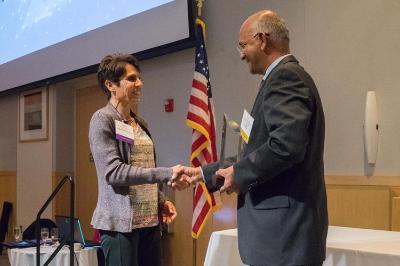 Col. Stacey Vargas, professor of physics and astronomy, won the Innovation in Higher Education award from the Shenandoah Valley Technology Council for her research of ultra-short-pulse lasers.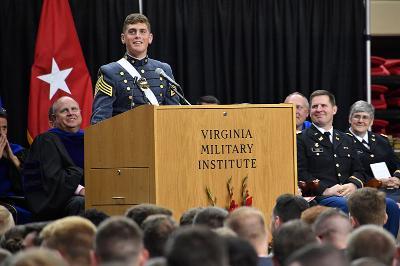 In commencement exercises held earlier today in Cameron Hall, 319 graduates were exhorted to live lives of character, honor, and service.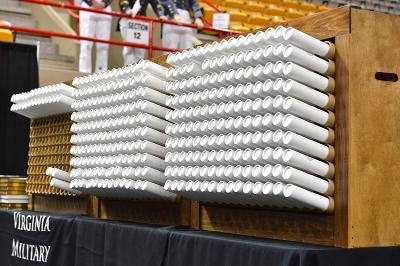 Watch as 319 cadets cross the stage and receive their diplomas at VMI's 2017 spring graduation ceremony Tuesday morning in Cameron Hall.