Headlines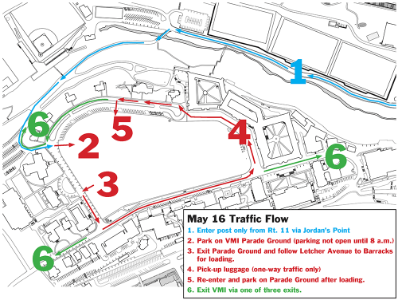 Due to the high volume of traffic expected for the commencement ceremony May 16, all traffic must enter post through the Jordan's Point entrance by way of Saunders Drive.
The Board of Visitors approved tuition and fee increases for the next academic year at its meeting on May 6. Tuition and fees will increase 3.7 percent for Virginia residents and 4.7 percent for out-of-state residents.
A project underway in the mechanical engineering lab at VMI may someday help amputees in developing countries.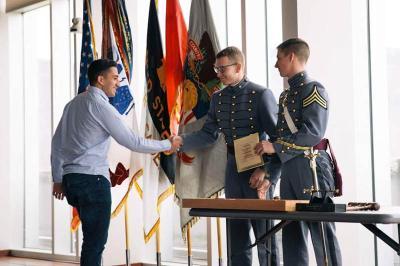 Two cadets recently received awards at the United States Military Academy's Model UN conference, an impressive accomplishment considering that Model UN is a relatively new activity at VMI.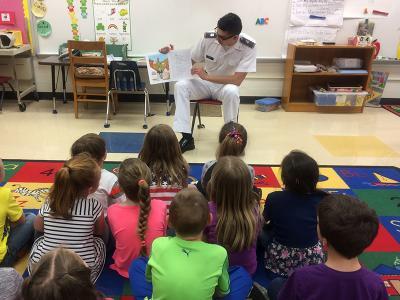 During the first weekend of April, hundreds of Virginia Military Institute cadets fanned out to over a dozen local sites and worked hard for their community.