News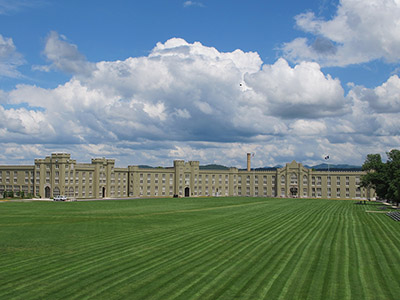 The VMI Board of Visitors approved tuition and fee increases for the next academic year at its meeting on April 30.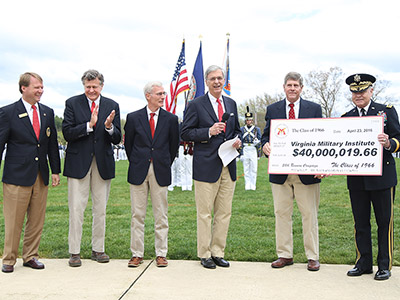 On April 23, the Class of 1966 presented the Institute with the proceeds of its 50th Reunion Campaign: a record-setting $40,000,019.66.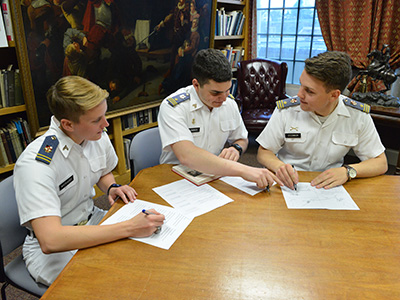 Cadets in Col. Mary Ann Dellinger's service translation class are engaging in real-world Spanish translation projects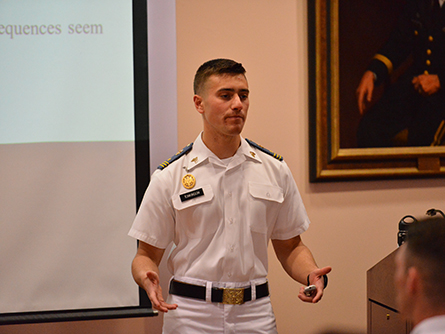 A number of Virginia Military Institute cadets were inducted into academic honor societies, and 21 cadets gave honors thesis presentations, during VMI Honors Week in mid-April.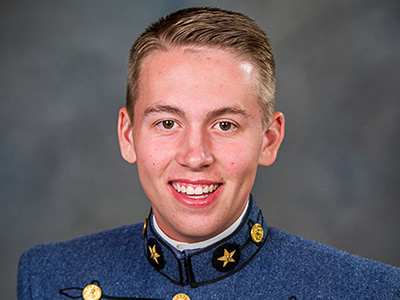 Nathaniel Millard, a member of the Class of 2018, was selected to receive a 2016 National Security Education Program David L. Boren Scholarship.